Creepy & Cute Cocktail Party with Meagan Kyla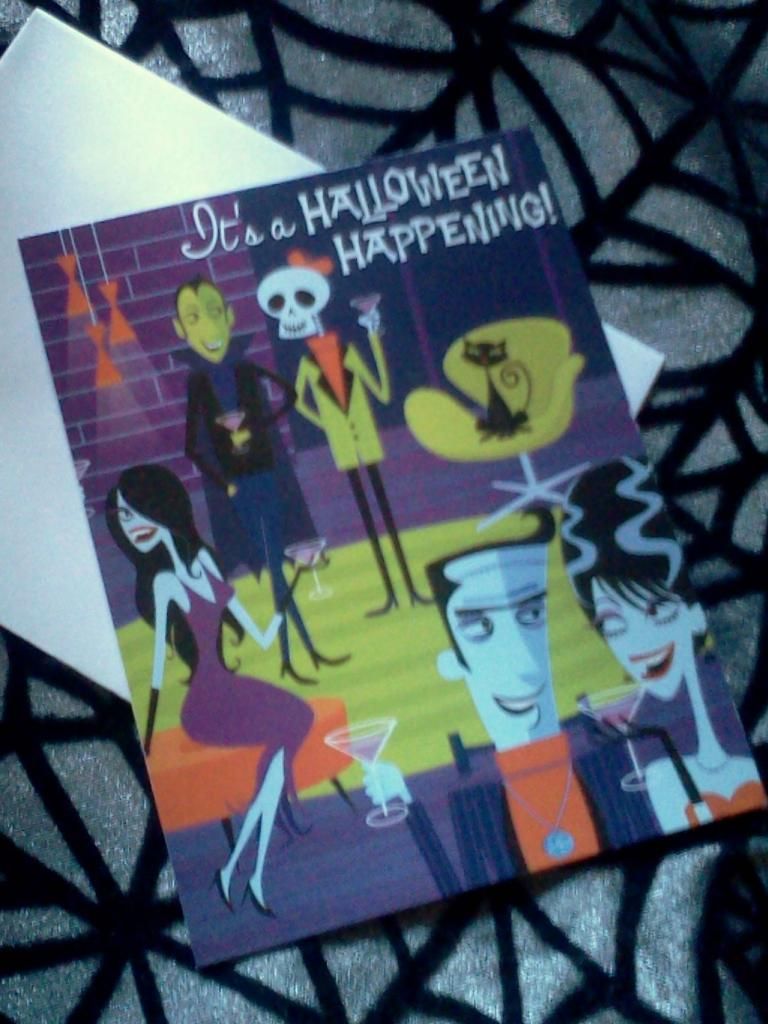 Happy October 1st! It's finally here, the official Halloween month is upon us and it's time to start planning costumes, making plans and possibly even throwing your own fiendishly fun Halloween party. Not everyone is into wearing a costume (even though I find that sacrilegious) so adorning yourself with some spooky-inspired fashions is the next best thing! I've concocted my own little Halloween cocktail brew-ha-ha with the help of
Sourpuss Clothing.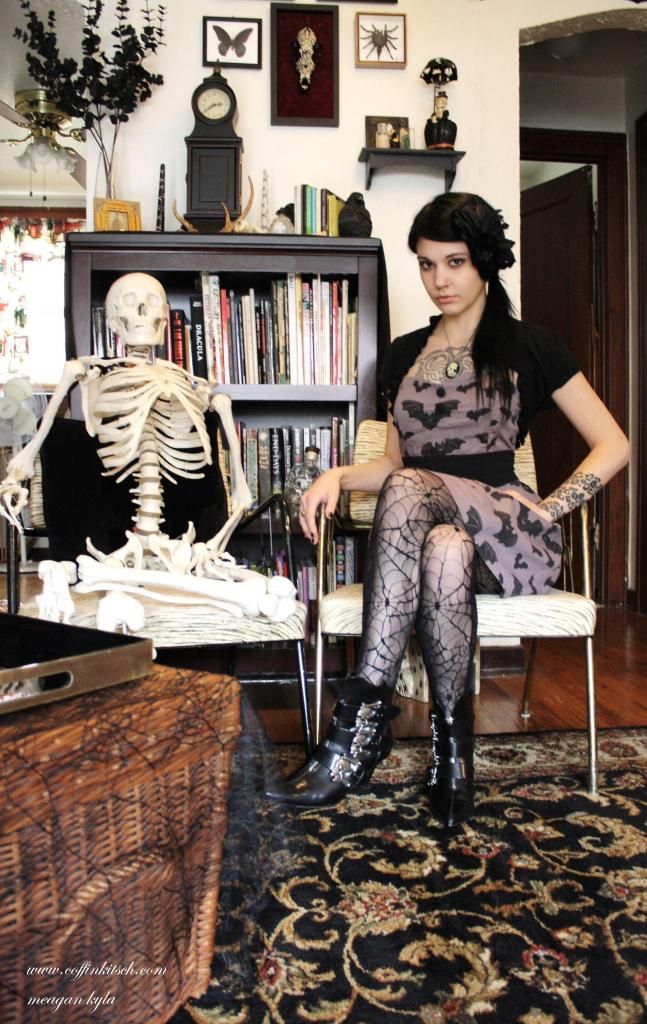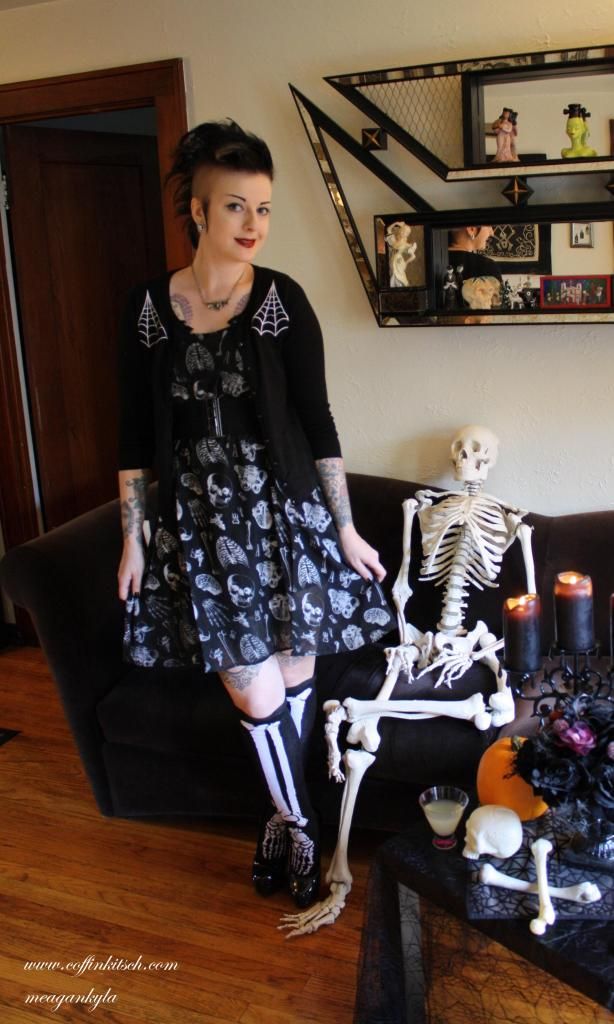 I'm wearing the
XRay Parts Baby Doll dress
paired with the
Webbed Cardigan
and
Bone Black Over/Knee Socks
, all by Sourpuss.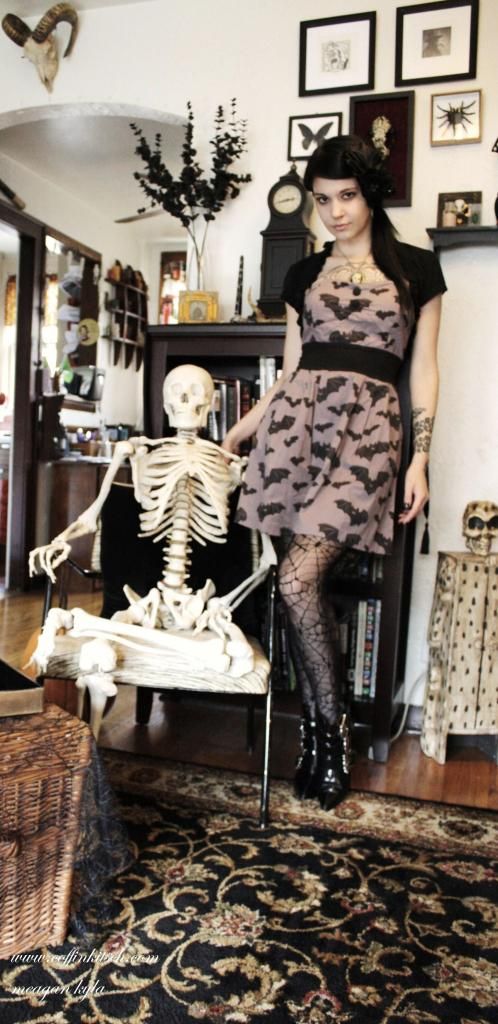 Our guest of honor Mr. Bone Daddy was a hit with all the ladies!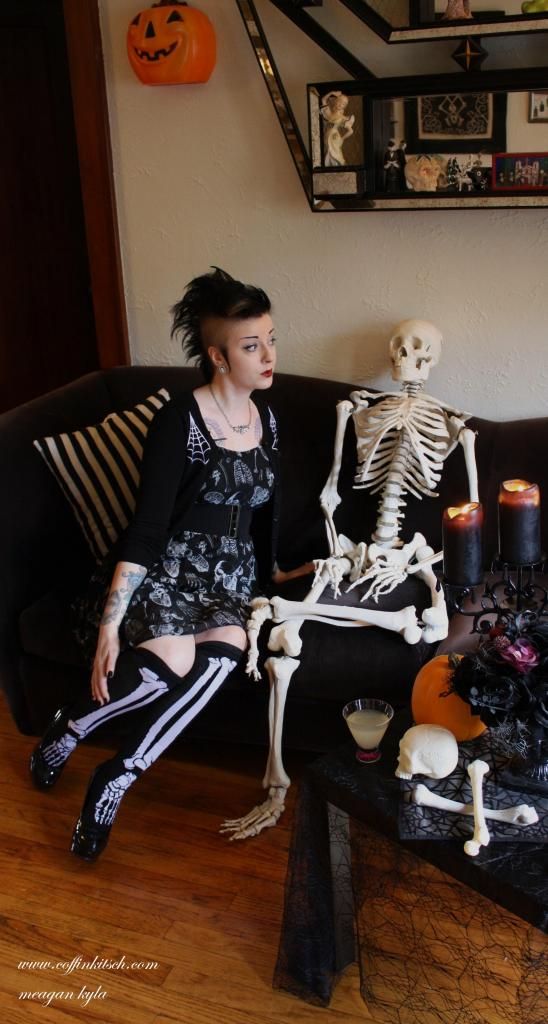 "Boy, he's a real bone-head"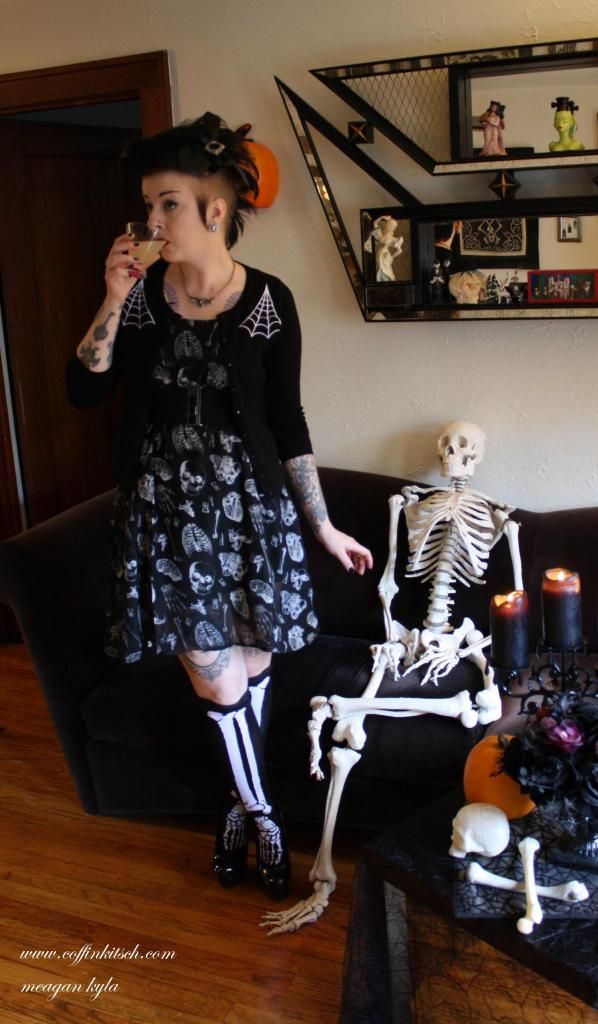 My little cocktail party was a
scream
filled with some kitsch and a whole lot of creepy fun. If you've enjoyed the fashions that you've seen here please visit Sourpuss Clothing's website,
www.sourpussclothing.com
.
They do ship international! Happy Octoberween!
Credits:
All styling and photography done by me!
Thanks for reading!
XOXO-Meagan Kyla